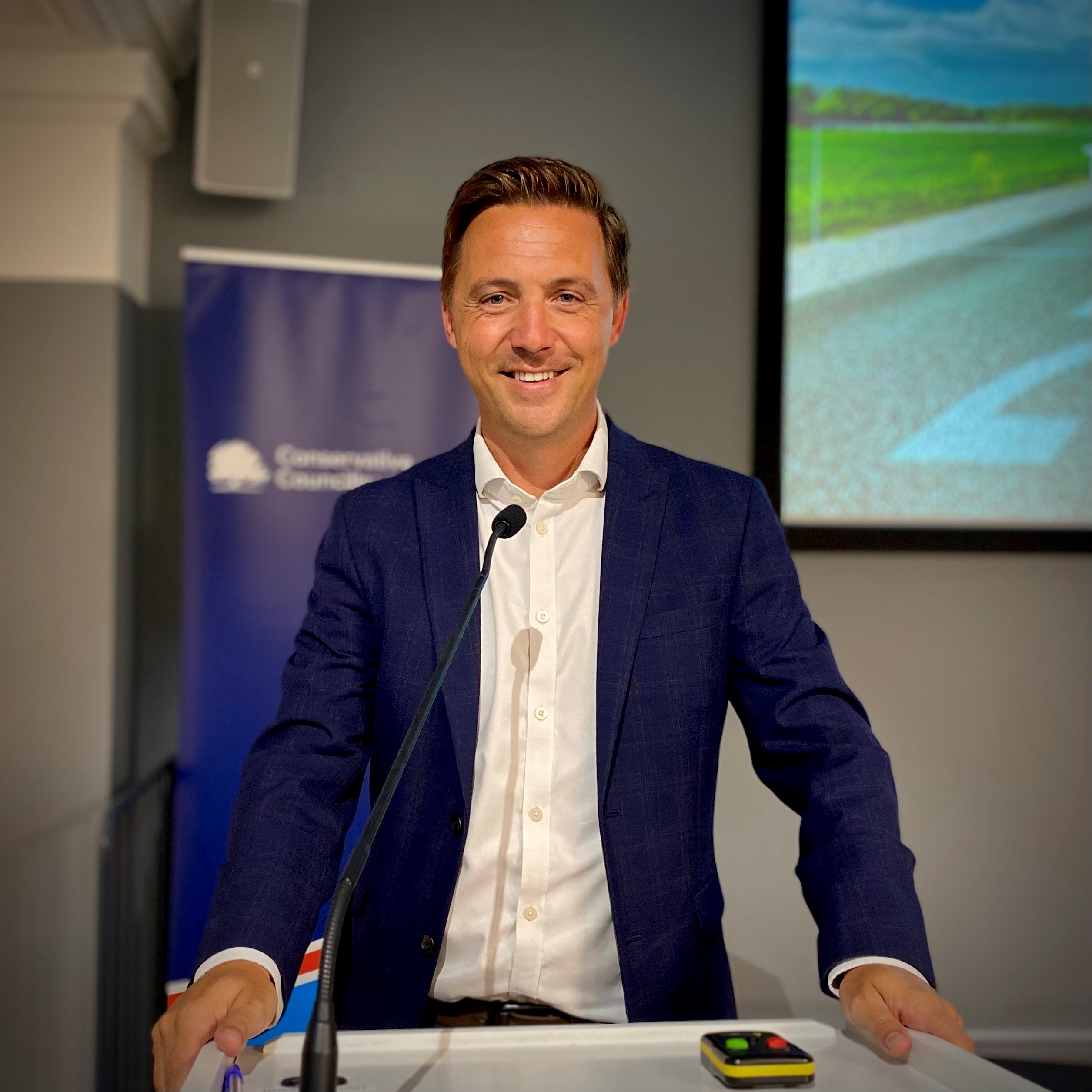 SPONSORSHIP AND ADVERTISING
Message from the CCA Chairman, Cllr Phil Broadhead.
The Conservative Local Government Conference is a fantastic opportunity to showcase your organisation.
The Conference is attended by over 200 local government decision-makers from across the country, including Council Leaders, Cabinet members and new councillors as well as members of the Department for Levelling Up, Housing and Communities and the Cabinet. It is a great event and one that I have really enjoyed hosting for a number of years. The feedback that we receive from both councillors and sponsors is consistently good, and we'd love to have you on board for our 2024 event.
Conservative local government is strong, with over 5,000 councillors in England in positions of leadership and influence through every type of Council - from the smallest district councils to the largest County, Metropolitan and Unitary Authorities. And many key individuals from these authorities come together every year - along with a number of Ministers - at our Local Government Conference: a unique collection of decision-makers.
We would be delighted to welcome you as a sponsor at our next annual conference. As a conference sponsor, you'll have an excellent opportunity to share your brand with attendees and talk about the good work your organisation is doing in local government. We have a number of different opportunities available so please take the time to look through the brochure and get in touch if you have any questions.
CCA Chairman and Conservative Group Leader on Bournemouth, Christchurch and Poole Council
Confirmed sponsors, exhibitors and advertisers at our Conference are: